CRB Tech reviews presents to you the new poster of the latest film in the Pirates franchise. Check it out! It is simply larger than life!! By now, most of you must be knowing that the Pirates series is returning with the fifth film, and is titled "Dead Men Tell No Tales".
Walt Disney Pictures have come up with another Pirates of the Caribbean: Dead Men Tell No Tales poster highlighting Johnny Depp and a portion of the primary cast from the upcoming film.
This afternoon, Disney even reported that a fresh new trailer for Dead Men Tell No Tales – the fifth film in the establishment – would make a grand appearance on Thursday. With the new poster and an upcoming new trailer, fans are definitely in for a treat.
The promotional art here features a number of the lead characters, including Jack Sparrow and Barbosa, and appears to be an immense improvement on the posters that had been released in the course of the last couple of weeks.
Johnny Depp
comes back to the silver screen as the notable, swashbuckling screw-up Jack Sparrow in the brand new latest venture Pirates of the Caribbean: Dead Men Tell No Tales. The edge of the seats adventure finds down-on-his-fortunes Captain Jack feeling the winds of ill fortune blowing firmly his way when scary ghost sailors, led by the frightening Captain Salazer (Javier Bardem), escape from the Devil's Triangle keen on slaughtering each pirate on the sea – quite Jack. Jack's just any expectation of survival lies in the amazing Trident of Poseidon, however to discover it he should fashion an uneasy alliance together with Carina Smyth (Kaya Scodelario), a splendid and wonderful space researcher, and Henry (Benton Thwaites), a determined youthful mariner in the Royal Navy. In charge of the Dying Gull, his pitifull little and shabby ship, Captain Jack looks for not exclusively to turn around his current spate of sick fortune, yet to spare his exceptionally life from the most considerable and malevolent adversary he has never confronted.
Pirates of the Caribbean: Dead Men Tell No Tales additionally stars Kevin R. McNally as Joshamee Gibbs, Golshifteh Farahani as the sea witch Shansa, David Wenham as Scarfield, Geoffrey Rush as Captain Hector Barbossa and Stephen Graham as Scrum.
Directed by Norwegian directors Espen Sandberg and Joachim Rønning (Kon-Tiki), Pirates of the Caribbean: Dead Men Tell No Tales will release on May 25, 2017.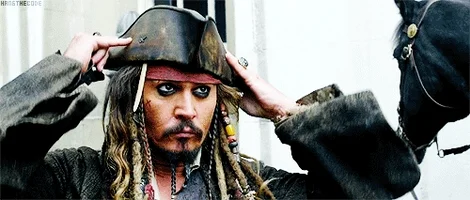 CRB Tech reviews wishes the film to be a grand success!